ALTOP INDUSTRIES LTD. undertakes complete installation services for any instrumentation and control portion of a project under construction or existing plant. Our team will review each bid package and prepare a comprehensive estimate to determine the labor hours and material costs required to complete the scope of work. Our team, then prepare a detailed proposal based upon the scope of work for submission to the customer. We will also be able to provide appropriate material and equipment information necessary to achieve the specified design criteria when required by bid specifications.


Upon award of a contract, we will appoint Project Manager with required project staff to complete the project. Our Project Manager will have the authority and knowledge to perform the functions necessary for successful completion of the project, including authorization to price and accept change orders. Our Project Manager will bring the necessary support facilities and personnel as deemed by project requirements. He will work closely with customers to prepare preliminary concepts, cost estimates and schedules System and equipment selection, equipment / Instrumentation location, space constraints evaluation, design and construction scheduling, and job tracking.


ALTOP INDUSTRIES LTD. undertakes setting up of complete instruments calibration laboratory Design, manufacture, Supply, Erection, installation and commissioning on turnkey basis as per ISO/BSI/FDA requirements.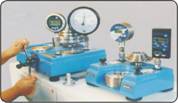 ALTOP INDUSTRIES LTD. will give instruments/equipments and manpower on hire basis.


ALTOP INDUSTRIES LTD. will carry out performance guarantee testing (PG TESTING) of instruments/equipments or systems as per the required standard.